Our company cares about its clients' comfort. Therefore, you can select the brand of the car that would fully suit your requirements. All the vehicles are not older than three years. There are: a free Wi-Fi, refreshing drinks and newspapers in the vehicle.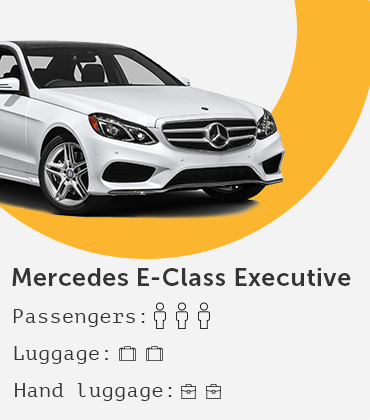 Mercedes E class Executive - is an executive class car for a comfortable and quick transportation of three passengers around the city. It meets all the requirements of safety; the air suspension makes bumps on the road absolutely unnoticed for the passengers. The interior of the car is equipped with sound insulation, dual climate control, and stereo music. The seats completely repeat the bodylines, adapt to the movement of the car, taking the load when cornering, braking and accelerating. This is the optimal model of London - Heathrow taxi for business travelers. During the trip, nothing will distract you from the important issues, and due to the built-in Wi-Fi, you will always be in touch.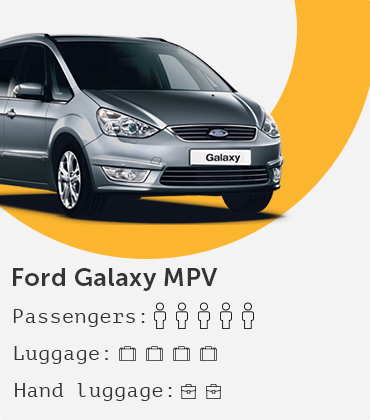 Ford Galaxy MPV - with a spacious luggage compartment is designed for comfortable accommodation of five passengers with luggage volume. It is an excellent combination of high quality and elegant style. The advantage is the ability to tilt the vehicle rear seats to rest after a long trip. A large panoramic roof will create a light airy interior, thus protecting you from ultraviolet radiation. Ford Galaxy MPV is the perfect choice for the taxi car in the UK; it allows you to admire the beauty of the scenery, especially if you travel outside of London.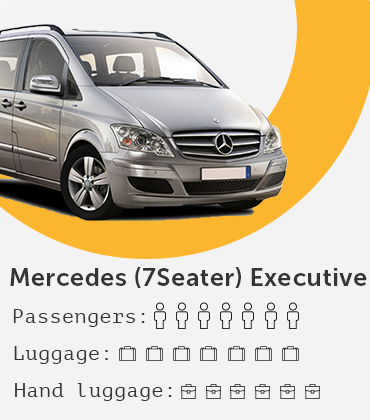 Mercedes 7 seater Executive - is designed for a group of passengers up to 7 people. This is a practical roomy car with excellent maneuverability and excellent visibility. The model is best suited for the order London Heathrow Taxi, as it allows to easily accommodate even the bulky luggage. The interior is equipped with everything necessary for the trip, and the versatile interior meets the requirements of each passenger.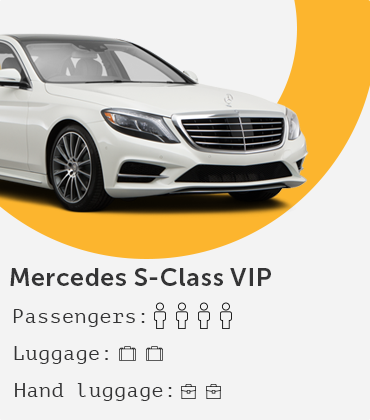 Mercedes S-Class VIP - has a superb combination of luxury and reliability. The business-class car is designed for a comfortable arrangement of four passengers, three bulky suitcases and two small bags. There is a noise insulation and free Wi-Fi inside. The climate control will help to build the optimal temperature. Due to a unique suspension, you will not notice the bumps on the road, the car is smooth and the seat design takes up the load, when changing the direction.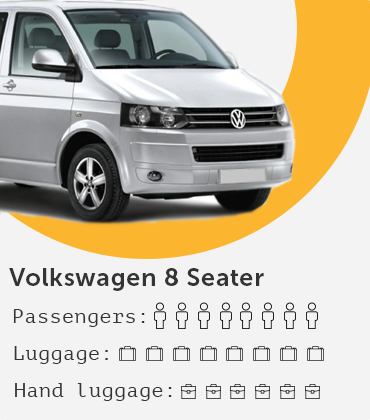 Volkswagen 8 Seater - is the perfect solution if you need to order a taxi in London for 8 people. The advantage of the model is a roomy and comfortable interior, large luggage space. This practical car exhibits excellent manoeuvrability. While driving, a change in direction and the bumps in the road are almost not felt, so passengers can relax after a long trip on the road to the hotel or to the meeting.
If you still have questions, please fill out